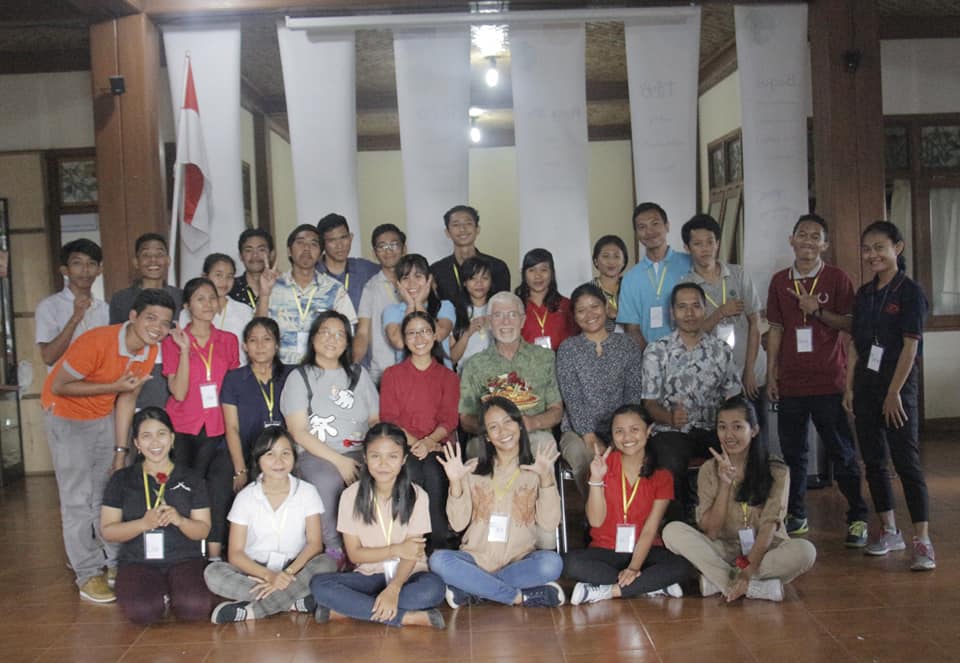 The beginning of April is a very excited time for the students of Campuhan College. It is scheduled that they would have one of the most interesting workshop during their time as the students of Professional Program. This workshop is called Psychodrama.
Mario Cossa, the main facilitator, is a well-known psychodrama trainer who has been giving workshops around Indonesia and worldwide for many years. He has successfully delivered the two days workshop in the most subtle, calm and systematic manner that both the students and their facilitators were being entwined in the complexity of connecting themselves within their personal limitless boundaries, and at the same time also embarking on the journey filled with activities for their interpersonal and transpersonal strengths to become stronger.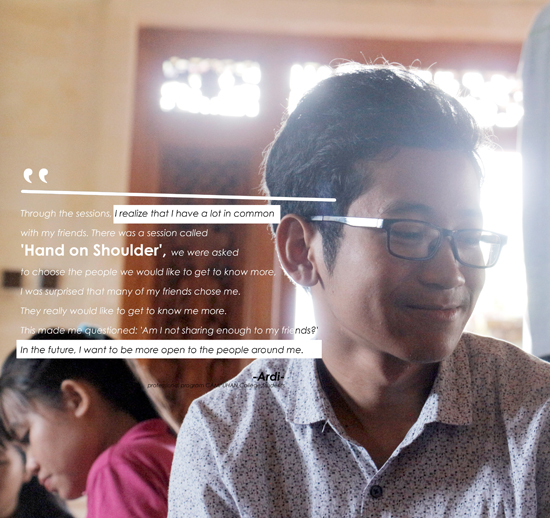 They feel the connection are getting closer, new realizations about themselves are established. It can be clearly seen that they have come to the belief of having 'a new better me, for myself and for others', and have boosted their feeling of self confidence that are glowing from the inside, right after they completed the workshop.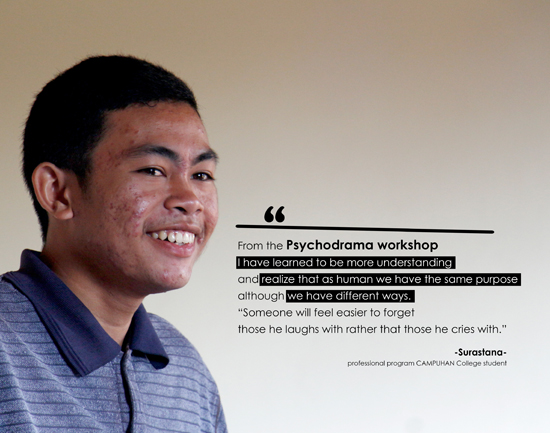 All of us are celebrating with these students, sacred moments have arisen, alongside the will to be better individuals.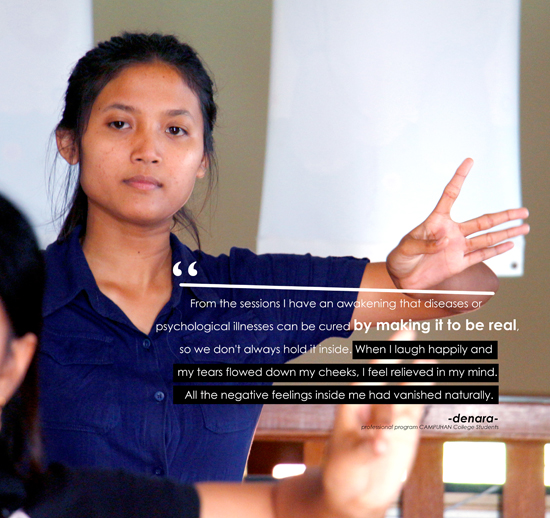 Cheers for the future leaders born from Campuhan College!