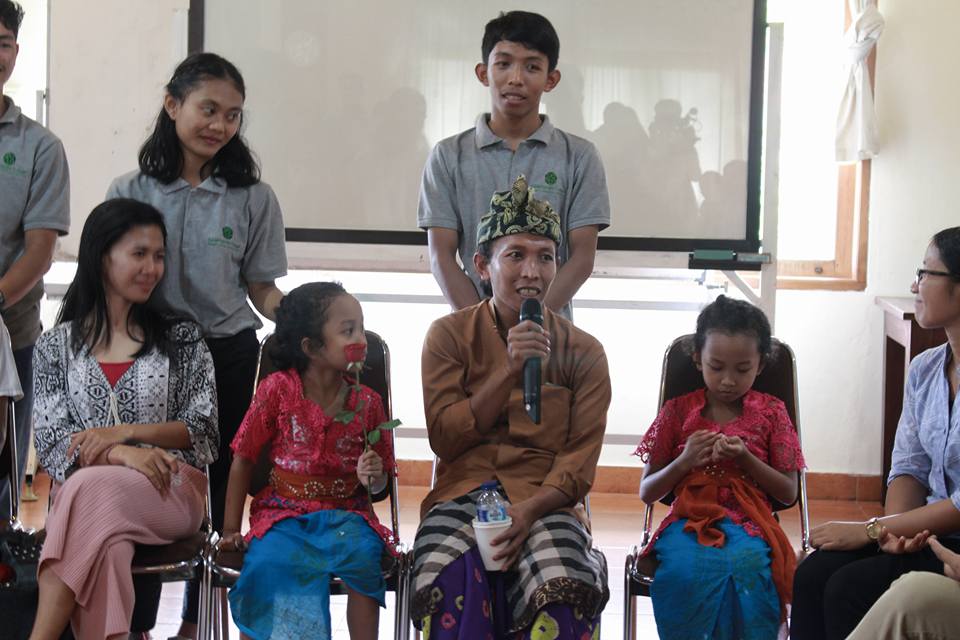 January 19, 2018 is a beautiful day for the students of one year Professional Program in Campuhan College. It is the day that they have been waiting for. The parents gathering day, is the day when after 6 months of their study, their parents are invited to come to the campus and share a heartwarming moment.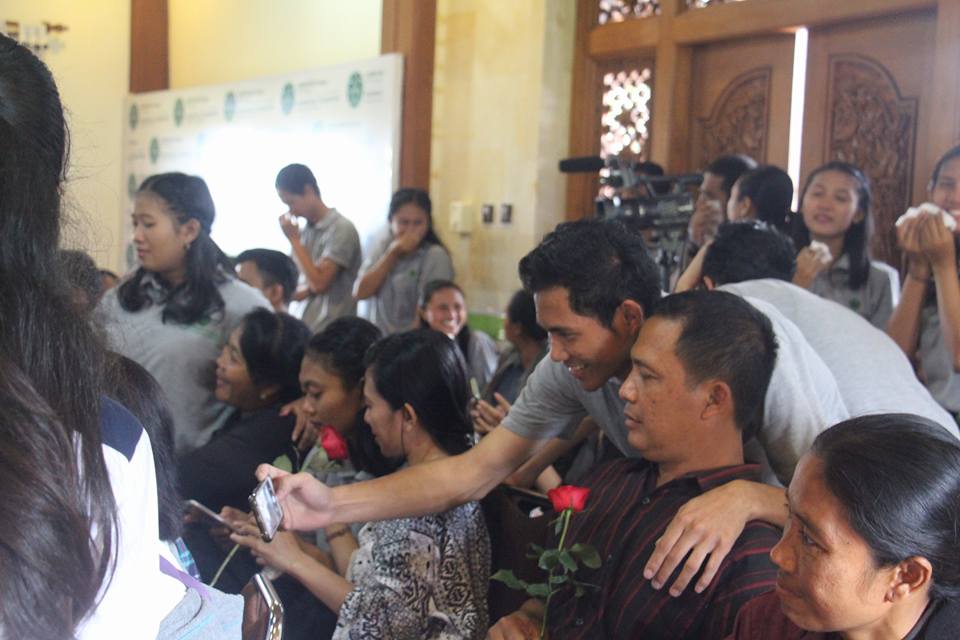 The day started with wonderful speeches from the Director of Campuhan College and also the director of Karuna Bali Foundation. As the time goes by, the intimate moments of sharing built up between the parents. Some of them started to share about what kinds of wonderful and positive changes had happened in the lives of their children. Some of them also expressing their gratitute for Campuhan College and Karuna Bali Foundation.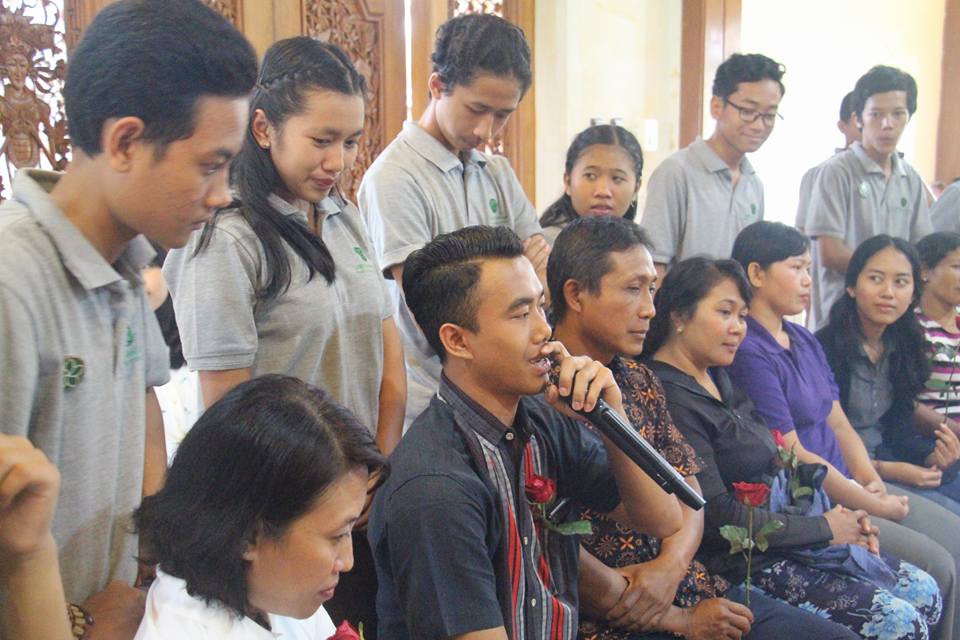 After the break, the students give a dancing and singing performance, they also recite beautiful poetries expressing their happiness and love for their parents. It was one of those beautiful and natural performance, delivered straight from the heart. Smiling faces showed that they have given their best and all of their challenging efforts when rehearsing, were paid off. The performance ends with warm embraces and touching moments not just between the students and their parents but also between the students and their facilitators.
Before the final moment comes, the parents and students all share their feelings about each other, the emotional moments arisen and everyone feel touched. The students, facilitators, directors and staffs then preserved the memory of the day with a photo session. Love is in the air..