Today is 17th of May 2017. The new candidates for the first batch of "LEADERSHIP & COMMUNICATION had come to CAMPUHAN College did all levels of the test. Then our team continued by visiting the homes and meeting the parents of the students desiring placement for this coming year.

We did the home visits five days in a row from 4th to 9th May 2017, this is the interesting part of the recruitment because we can visit isolated areas in Bali. We love the fresh air in the village, beautiful scenery, and the people are friendly and so innocence.

This year most of the candidates are coming from far away of Ubud such as:  Gerokgak Jembrana, (North of Bali), Tabanan and Gianyar area.

Our hearts are moved discovering and hearing the back ground of their lives. Most of the applicants come from broken home families. Some are orphans because one of their parents died or divorced. Because of the financial challenge, they are not receiving care and love from the parents which has resulted lack of confidence, feeling in adequate in themselves.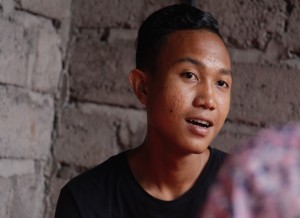 As an example; we take a story of I Wayan Sudiartana. There are many candidates who have same stories as I Wayan Sudiartana.  Sudi was born in Gerokgak, and grown up in such a very low economic financial family. He has one elder married sister and one younger brother is adopted by his relative. His father was divorced when he was in six grade of Elementary School. He was supported by his uncle to continue to go to Junior High School. When he was in Senior High School, he was being sponsored because he was smart boy, he got the first rank of the entire students in his school.

During his spare time after schooling he has to work as a laborer, and he also joining a stand-up group comedy which in Bali it's called "Group Lawak" so he earned little amount of money if the group  performed. That's how he earned money for his living. His father is farmer and sometimes he works as a laborer, his income is never certain.

Last year he received " Bedah Rumah", a program from government to renovate a house, this  program is to help the society to have a better living. His house before was leaking everywhere. At night when it's raining he and his father could not sleep.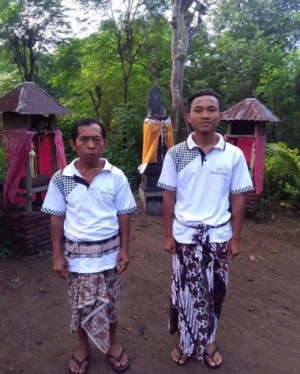 He has a big dream he wants to become a teacher, in the future. He wants to open a school, want to support less fortune young people and want convey to the world that the education is not expensive.

Sudi lives far from Ubud, three and half hours to Ubud and he has no motorbike, therefore he needs full sponsorship to study in CAMPUHAN College, that is for tuition, meals and boarding.

His father really relies on CAMPUHAN College for Sudi's future. We noticed his father, because of facing such difficult situation nurturing kids by himself, without someone to express his feelings with have made him so quiet and he looks much older than his years.

Our heart is melting and we were in tears seeing and hearing Sudi's life story, and some of the other candidate's stories too. In this opportunity, we are inviting you who have generous hearts, who care about young people and their education, who care about people lives, to help Sudi and the other candidates. 

Your investment changes lives, you change their entire lives. Like bringing light into darkness. I don't have to imagine, I see it each year, how happy they are, seeing their life path clearly with confidence to go through their Life Journey and at the end, like others who have passed this way before, they will share their light to the people around them.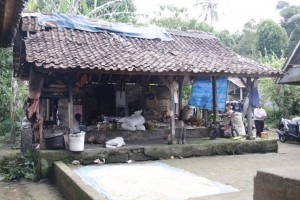 This year we have 25 students, some already funded but still with 10 students like Sudi needing full sponsorship for tuition and boarding.

Please join us and share the light to young people who being stuck in the darkness. Your support is deeply appreciated

As soon as we finish the second batch of the recruitment we will provide the complete photos and bio of the students.

Thank you so much for your support and cooperation.

Best wishes,

Iluh and all the team of Karuna Bali.

Details of the other students are available on request.

Full sponsorship - tutition and board for Sudi and the others is US$2,250 / AUD$2,369 for the full year, payable in a lump sum or in monthly instalments of AUD$198. In Australia you can speak with Raj or Suzanne at 07 4169 0301 or email direct with Iluh in Karuna Bali:  niluh.warsini@karunabali.or.id   .