2017/2018 INDUCTION OF NEW STUDENTS STARTS IN AUGUST - we have several young people still seeking sponsorship  - Can you help?
Please contact me urgently if this is a possibility
Here is an introduction to these very special young people with a passion to start their lives on the right foot....
Photos available on request - just email raj@karunabali.com In Aust. ph 07 4169 0301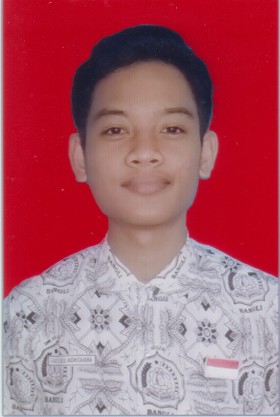 I Gusti Agung Bagus Widhi Candra
Bagus Widhi is the second child of two siblings. He has an older and younger sister. His family is ignored and left by his father. His father has no responsibilities to support his family. Moreover, since he was in senior high school, he lost contact with his father. His mother is a housewife. When he studied at senior high school, his relatives paid for his school fee. He wants to work abroad as a bartender so he can support his family economy. Studying at Campuhan college will give him opportunity to grow from within so he can reach his dream.
Donor for Tuition

Carlo

Donor for Boarding

Need sponsor US$875 /Au$1,009  for year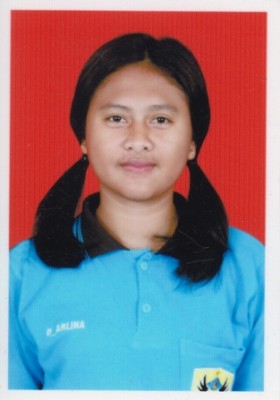 Ni Putu Dinda Arlina Ningsih:  
Dinda came from Tabanan. She is the first child of three siblings. Her younger brother just passed away after celebrating Nyepi (silence day) this year. Her father is a freelance rider and her mother is a seller. She is persistent to be a nurse because she loves to take care of people. Furthermore, she has high motivation to create a shop which sells Balinese snack in her village so she can provide a work place for people there. Her enrollment in CAMPUHAN College is one bright mark on her way to achieve her dream. She really wants to be a confident and patient person by becoming a student at CAMPUHAN College.
| | |
| --- | --- |
| Donor for Tuition | Jaap and Marian |
| Donor for Boarding | Need sponsor US$ 875/Au$1,009  for year |
Ni Kadek Wahyuningsih:
Wahyu is the second child in her family. Her parents are farmers in a very rural area on a hill in Buleleng. They have clove plantation with the gross selling of Rp. 5.000.000 ($500)per year. Knowing that her daughter is keen on studying, her parents sent her to high school in Gurukula for free, in Bangli regency. She is a high-motivated student; she is willing to work while studying. Her parents wanted to support her to study higher. She has loving parents. Her father always escorts her to go down the hill because she is still trauma riding a motorbike on her way to go down the hill; she experienced serious accident. It is so far to get to the village from her house; the road is damaged and steep. In her school as well as her dormitory, she loves taking care of her seniors or juniors and escorted them to hospital when they were sick. She wants to be a doctor. To be a doctor, she also thinks that the skills of leadership and communication are important for her. Getting scholarship at CAMPUHAN College will make her dream a step closer.
| | |
| --- | --- |
| Donor for Tuition | Farquhar & Lily Wardoyo |
| Donor for Boarding | Need sponsor US$875/Au$1,009 for year |
I Made Aditya Satria Pandita
Aditya is the only son in his family. He loves his parents very much. His mother is a housewife and his father is a driver. He comes from Lombok, Cakranegara to be exact. He is willing to study far away from home because he wants to upgrade himself. He had worked in Gili and in the printing company. His goal is being an entrepreneur because he wants to establish a clothing industry and open work field for other people. This scholarship will help him to be a leader who has good communication skill to reach his dream.
| | |
| --- | --- |
| Donor for Tuition | CEO4teens |
| Donor for Boarding | Need sponsor US$ 875 /Au$1,009 for year |
I Made Resti Adnyana
Resti comes from Les village. He is the second of three siblings. His father is a fisherman and his mother is a fish seller. He loves his family very much. He always helps his mother selling fish on public holiday. Her mother supports him very much to study. He never complaints about the family condition. He also helps his parents cooking when his parents go for working. When he was in vocational high school, his friend always picked him up to go to school. He is a motivated student; he loves studying. In the future, he wants to work as a receptionist to help his family economy. The skills of Leadership and Communication in CAMPUHAN college will help him to get his dream comes true.
| | |
| --- | --- |
| Donor for Tuition | Pong Yopin & Campuhan College alumnae |
| Donor for Boarding | Need Sponsor US$875/Au$1,009 for year |
Ni Iluh Asih Parwati
Asih is the first child of one sibling. She has strong willingness to study. Her father is a farmer. When she was in junior high school, she worked as a home assistant and made offering at a priest house to pay for her school. Fortunately she could continue her study at vocational high school because she got scholarship. She worked while studying in vocational high school to support her education. Now she works as a sales marketing in a villa, joins multilevel marketing business and has an online shop. Studying at Campuhan college will give her opportunity to grow so she can reach her bigger dream
| | |
| --- | --- |
| Donor for Tuition | CE04teens |
| Donor for Boarding | Need Sponsor US$875/Au$1,009 for year |

 I Komang Wirawan
Wira is the last child from three siblings. He has two older sisters. Both of them are married. He stays with his parents. His parents cannot work again because they are old. His parents really support him to continue his study after high school but they couldn't afford the fee. Therefore, Wira works in a villa as housekeeper and he gets 1,5 millions. He has strong motivation to continue his study so he saves 1 million of his salary for his education. He becomes a very shy person after he had bad experience in his life when he was child. His friend's mother told her son, Wira's best friend in elementary school, to stay away from him because of his poverty. Started at that time, he is afraid of meeting many people. Getting to know some alumnae of CAMPUHAN College, he takes courage to move from his comfort zone. He believes that CAMPUHAN College will help him to find his confidence so he has better future.
| | |
| --- | --- |
| Donor for Tuition | Need Sponsor US$1,000/Au$1,153 for year |
| Donor for Boarding | N/A |
Made Sudiartana
Sudi comes from a remote area in Buleleng. His parents divorced when he was in elementary school, 6th grade. His father becomes a single parent who works for his family. His mother got married again and has a child. His uncle paid for his school. His older sister has married and his relatives raised his younger sister. He got "Bedah Rumah" or a house renovation from government because he didn't have a proper house. He is a smart student. He is persistent to continue his study. He got a scholarship when he was in senior high school. He was the smartest student since he was in the 2nd grade of senior high school. His enrollment in CAMPUHAN College is one bright mark on his way to achieve his dream.
| | |
| --- | --- |
| Donor for Tuition | CEO4teens |
| Donor for Boarding | Need sponsor US$87/Au$1,009 for year |