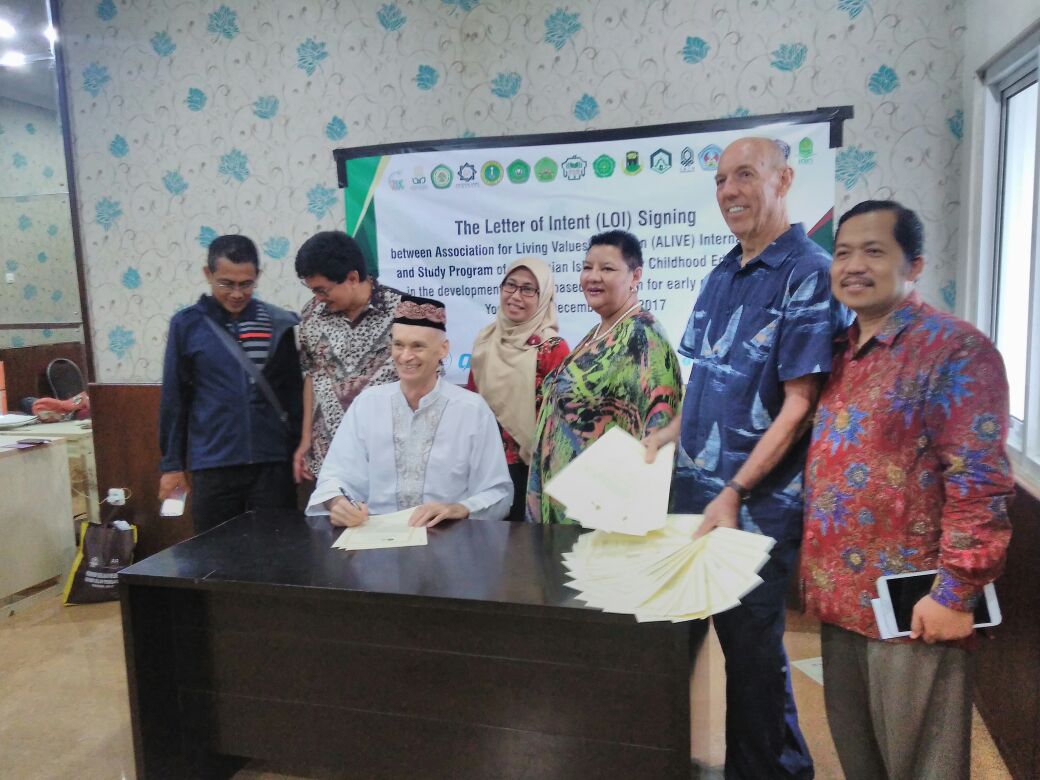 In December 11-13, 2017; LVE indonesia was invited by the Faculty of Islamic Education and Teaching Methods, Sunan Kalijaga Islamic State University, to be a participant for The Scientific Feast 2017 in Yogyakarta.
About three hundreds people including students, lecturers, and various educational activists participated in the 15 parallel activities such as conferences, seminars, Focus Group Discussions and LVE for Educators workshops. The Asia Foundation (TAF), Association for Living Values Education (ALIVE) International, LVE Indonesia/ Karuna Bali Foundation, PUSAM UMM (Center for the Study of Religion and Multiculturalism of Muhammadiyah University) Malang, Organic Yoga, AGPAI (Association of Islamic Education Teachers) and Rumah Kearifan were among the organizations who gave support for this wonderful event.
The highlight of the event happened when there was an initial step to collaborate between 15 agency of Islamic State University networking and ALIVE international. May this bring great impact in the future. All the best!