Karuna Bali Foundation
As we reach the end of every December, we choose that time for us to look back, reflecting through the year past that we're going to leave behind with memories that last forever in our heart.
We begin with the graduation ceremony of Batch 10 Campuhan College. It was held in July. All of the students were delighted to celebrate their big day. Proud donors, parents, invitation, staff and the students were celebrating that night and had a wonderful time together. All the best for your future endeavours!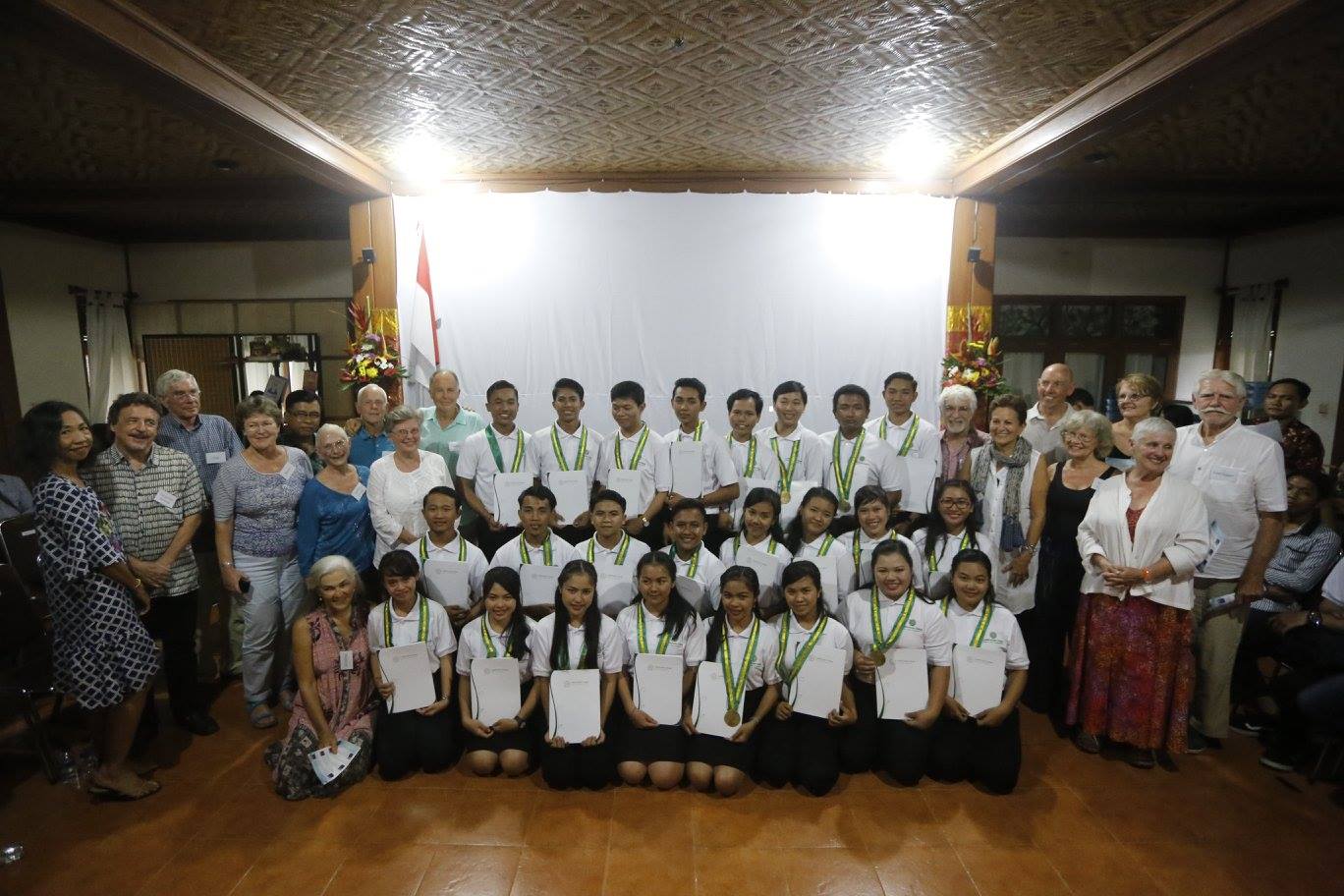 The Initiation process for batch 11 Campuhan College students was done in August. They have many activities that built their sense of togetherness and cooperation. They began the one year journey ahead with joy and enthusiastic feeling. Welcome to Karuna Bali family!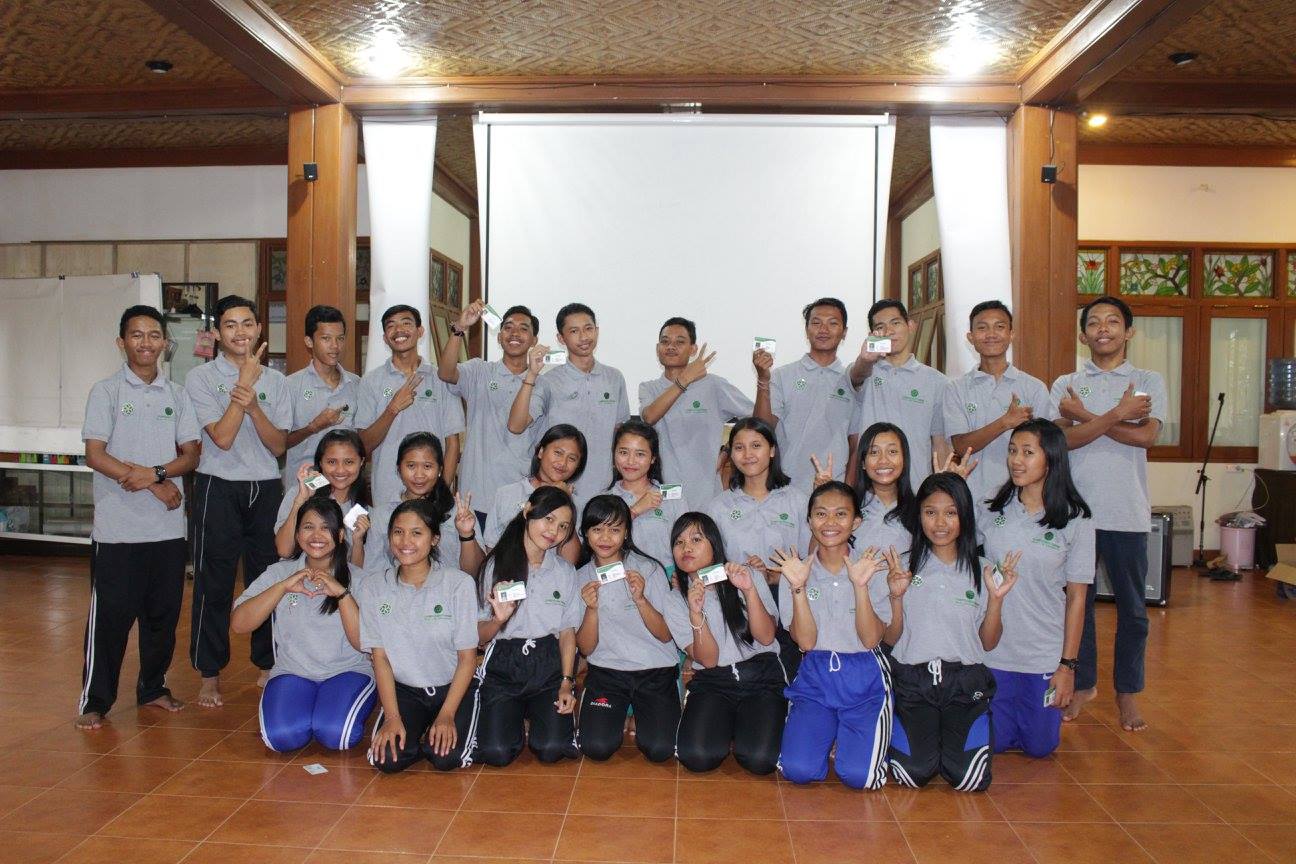 In September, Karuna Bali family warmly welcome sister Elisabeth Huwa as the Coordinator of Associate Living Value Indonesia (ALIVE). The multi-talented woman has become a wonderful addition to our remarkable team and bring many good things ahead.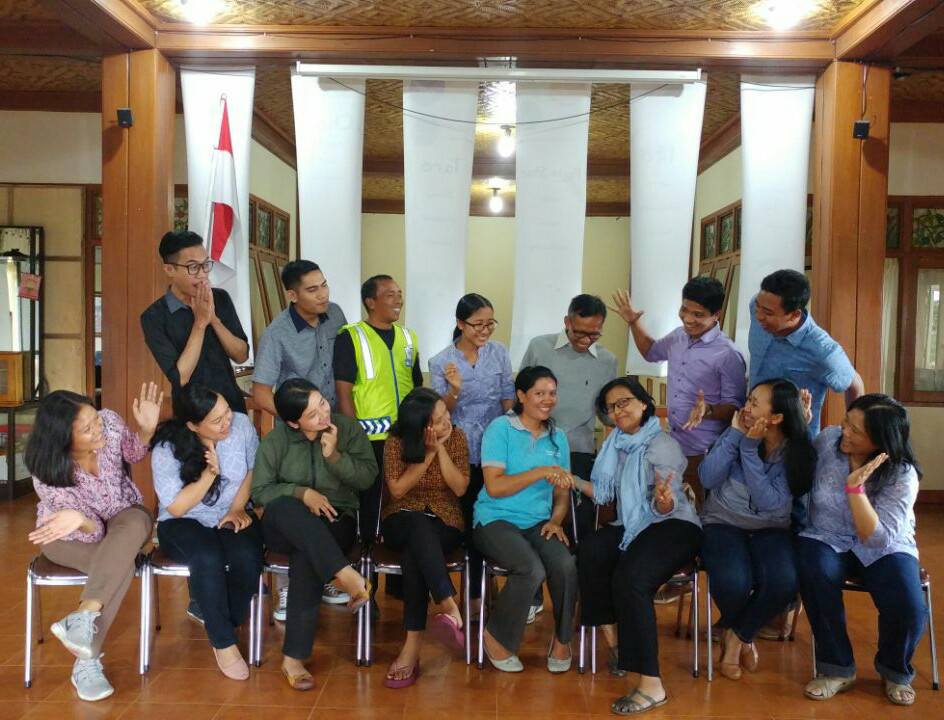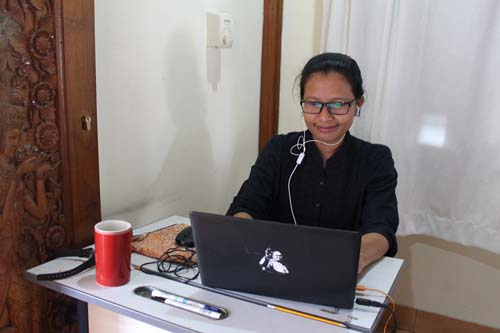 Art and creativity in this world is endless. Our lovely students have shown that this is absolutely correct. They have created beautiful hand made projects in October of art and craft during Design class, facilitated by Brother Wisnu. The products were out of ordinary and some of them even qualified for international market. Very well done indeed!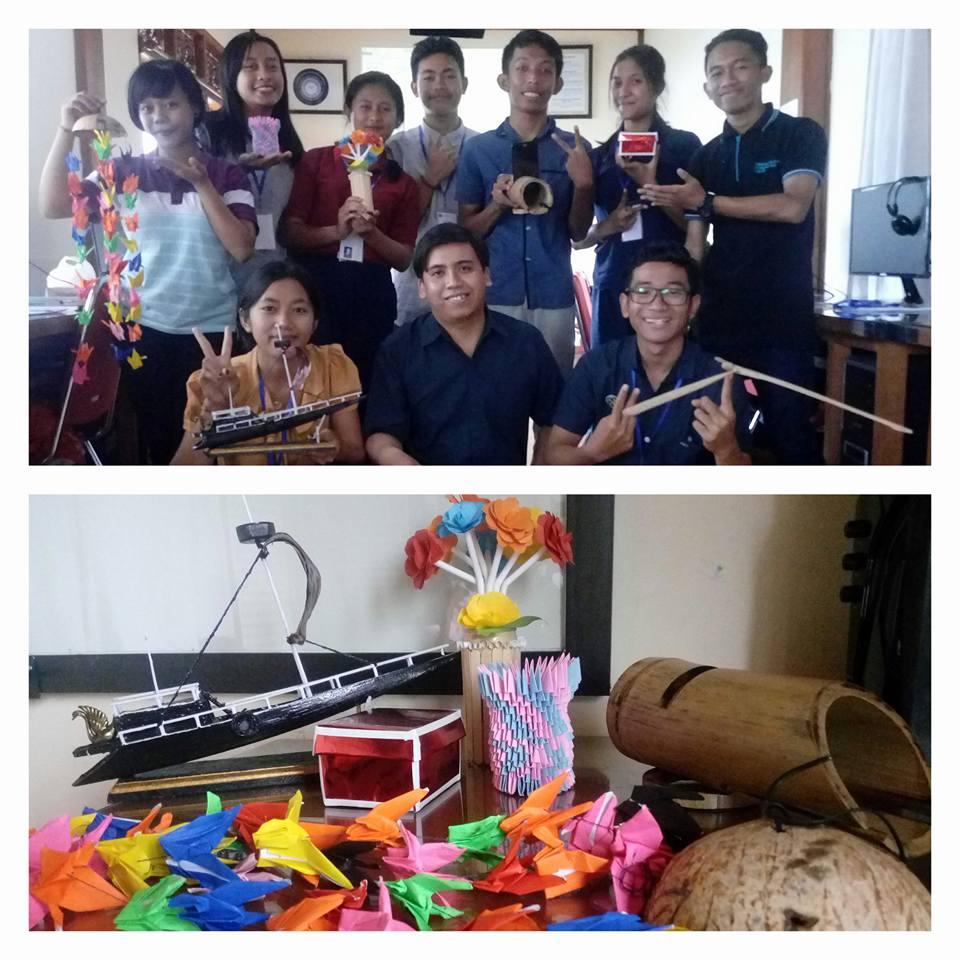 Another exciting event in October, Su Jok therapy workshop was held at the Open Heart of Campuhan College. A Professional therapist (Geoff Tellis) was invited to share about the method of self healing using acupressure when you experience pain on your body. The students, facilitators and staffs were very excited about this method and have a valuable lesson to take care of their own body so we can always be healthy and happy.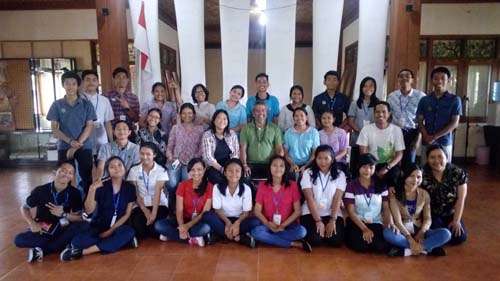 Our one year Professional Program students had the opportunity in October to help Rotary club to do a post test for their project. It was a fun day for both our students and the students of Puhu elementary school. They learn to be good facilitators for the younger ones and received valuable experiences.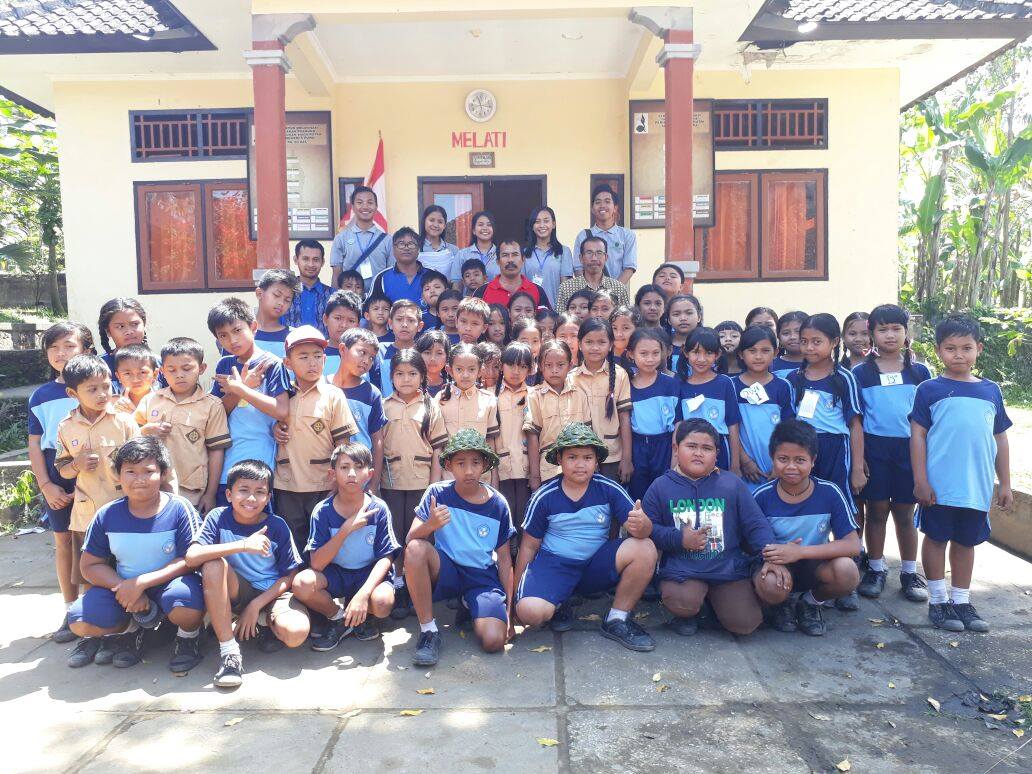 November was the month of Happiness. The one year professional students of Campuhan college had the opportunity to perform the true essence of happiness reflected throughout their daily activities. During leadership class which was facilitated by sister Mona.
They learn about expressing their happy feelings in a form of a group dance. Both love and peace class learned about the beauty of togetherness and cooperation in harmony. Congrats!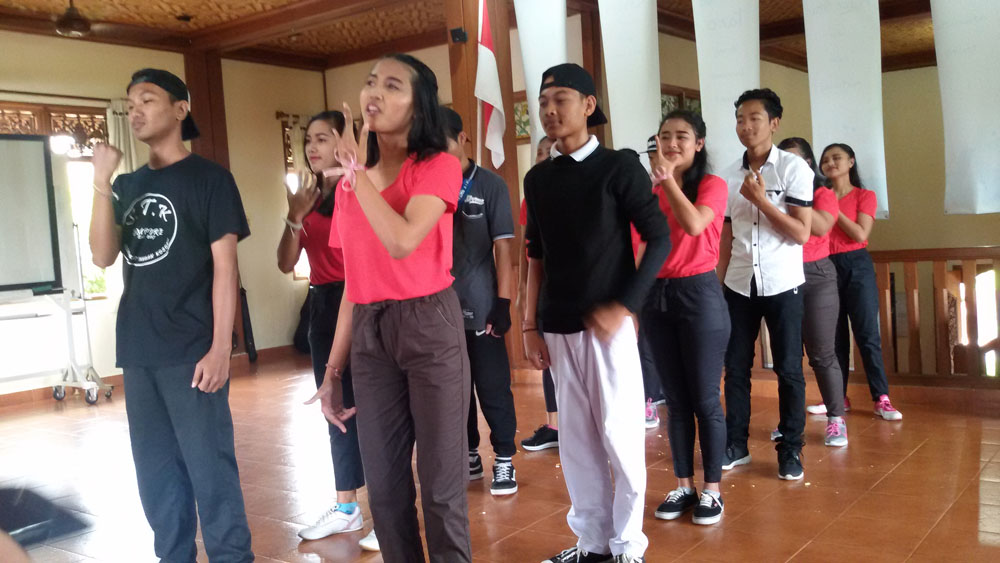 This year in November, we also had a wonderful blessing from a new family member of Karuna Bali Foundation. Brother Wira joined Media Centre Production Team. May we all grow together and cherish each moment with endless thoughts of gratitude.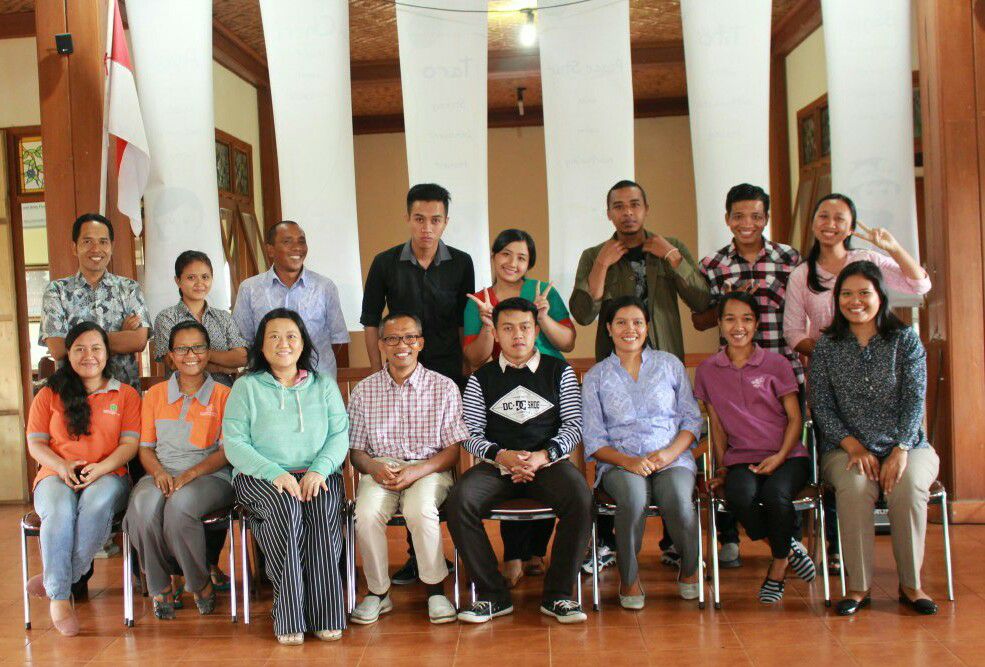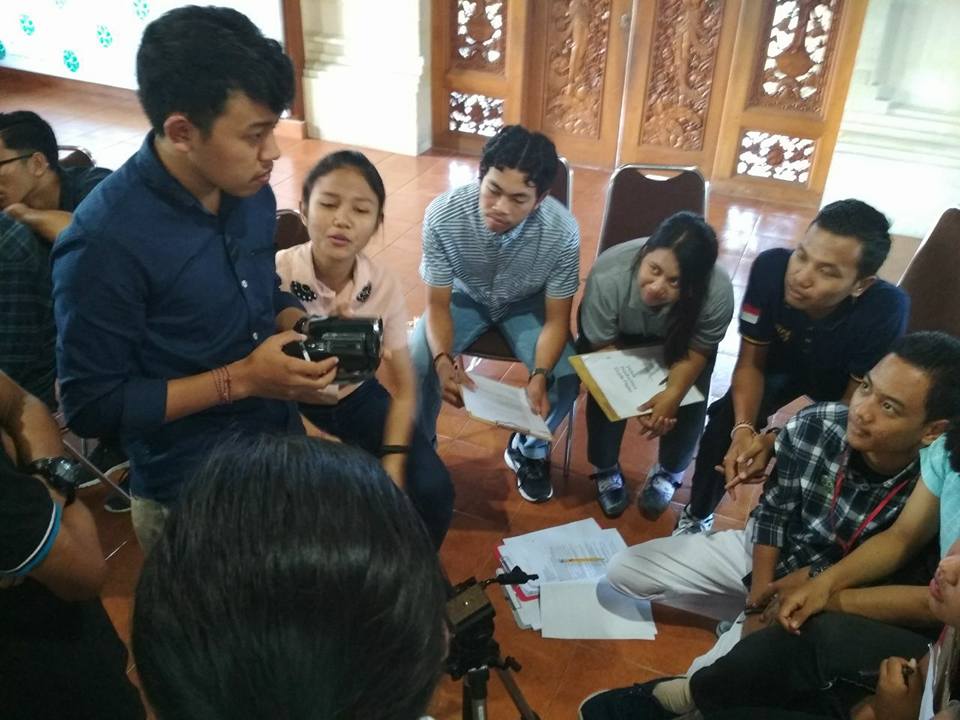 The outclass for our one year Professional Program, English subject, was done in December. They had a great time at Tirta Empul and Goa Gajah, a tourism object not too far from Ubud. They can learn to communicate better using English with the foreigners and have valuable lessons from the facilitators.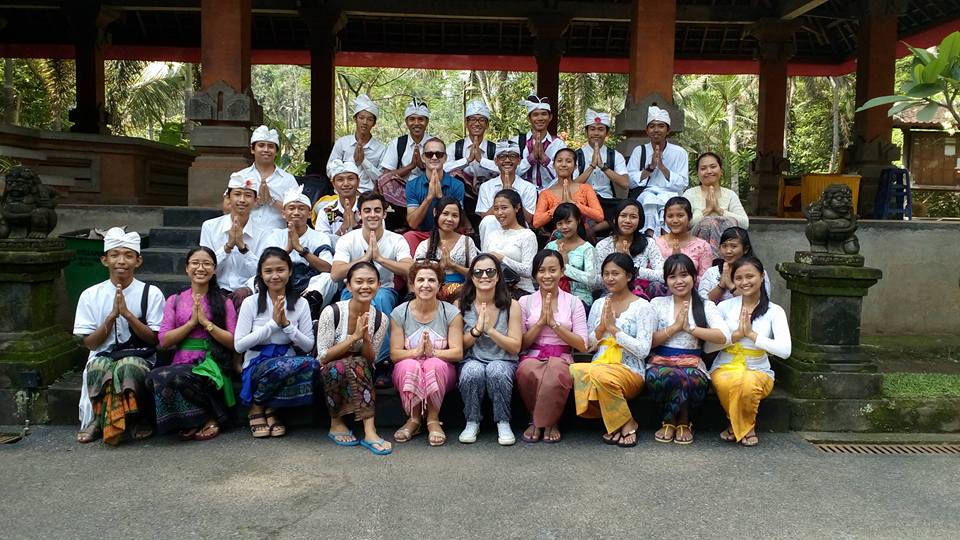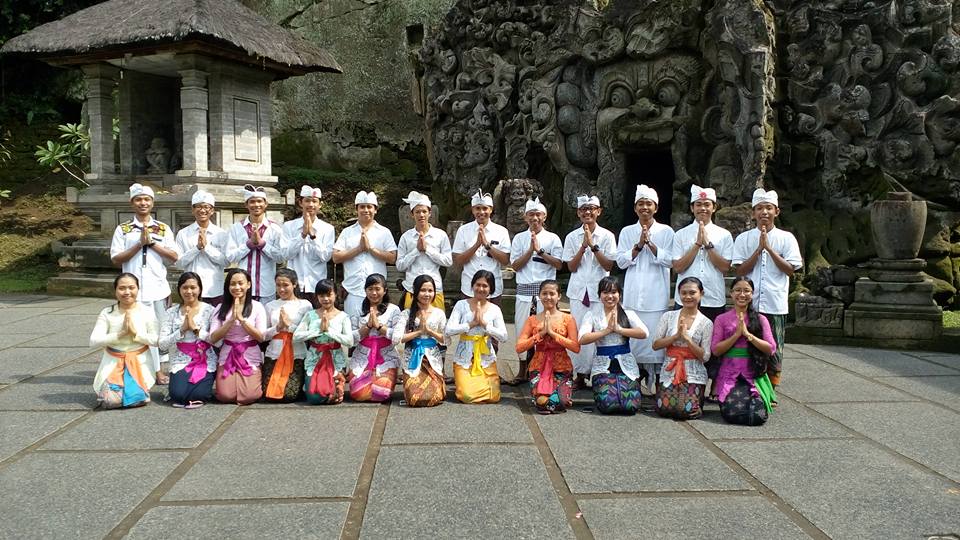 The Socialization for our 2018 one year Professional Program has started at the beginning of December 2017. Our Marketing team visited several high schools around Bali and giving out information about Campuhan College. After hearing the explanation about our scholarship program, the students and teachers became enthusiastic and more interested to know more about our program. Great job for the marketing team of Campuhan College!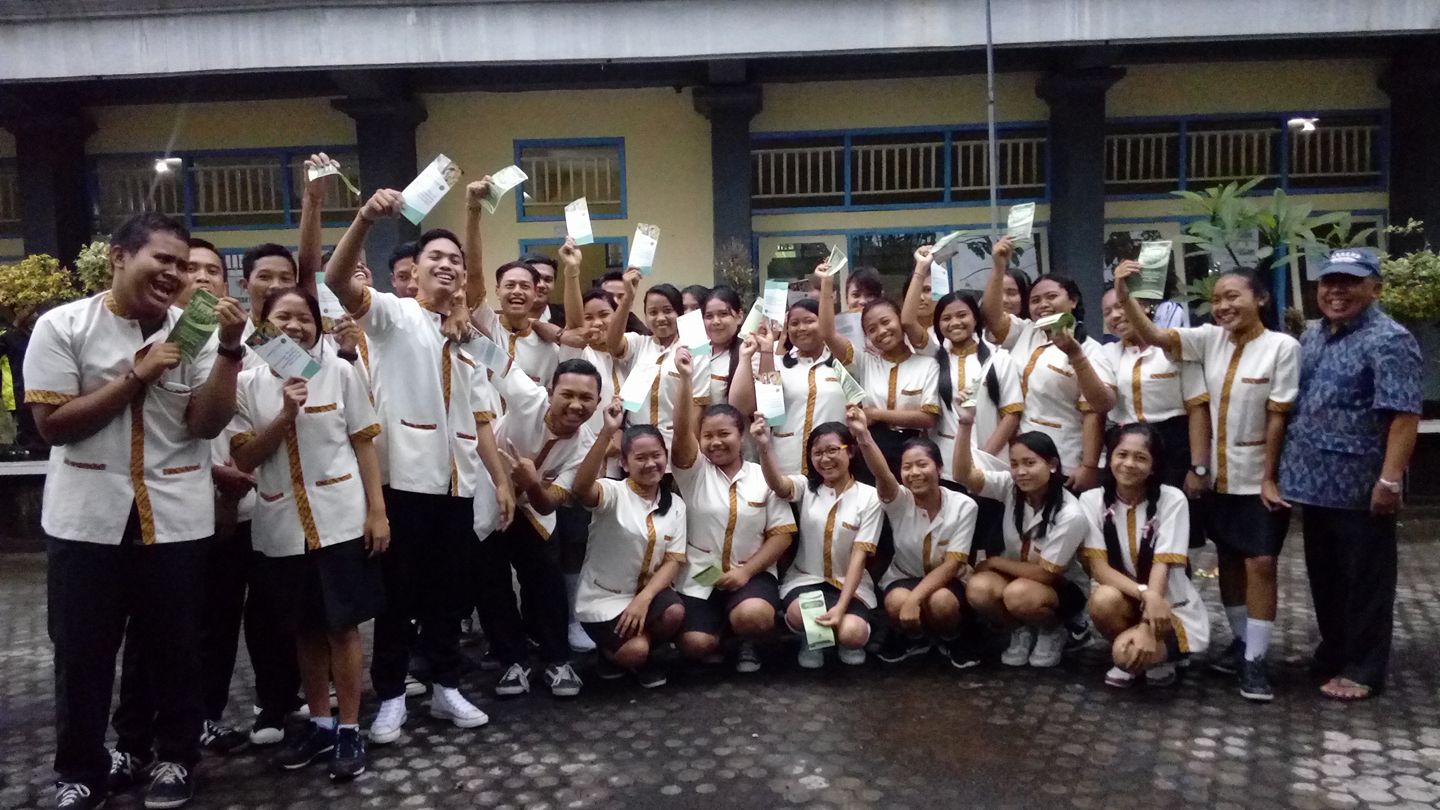 The three days AMPUH workshop part 1 in December from Media Centre Production Team has started. This workshop will have guidance and follow ups for the whole month. The students will learn the basic of creating a video and the production process. The facilitators (Sister Puput and Brother Wira) will accompany them along the way and their final project will be their own video project to be published.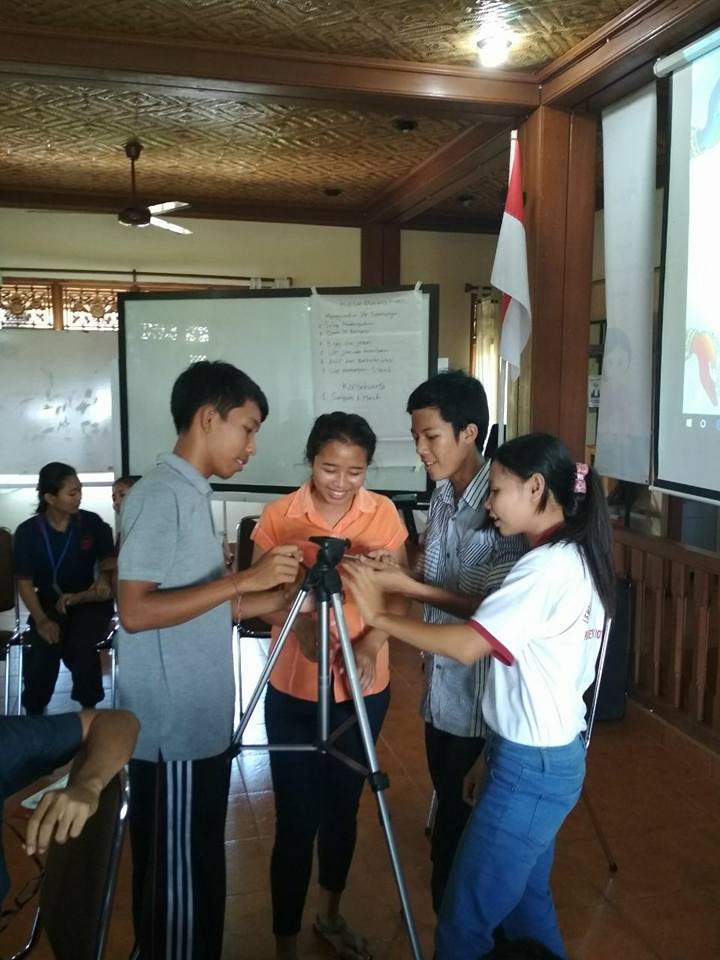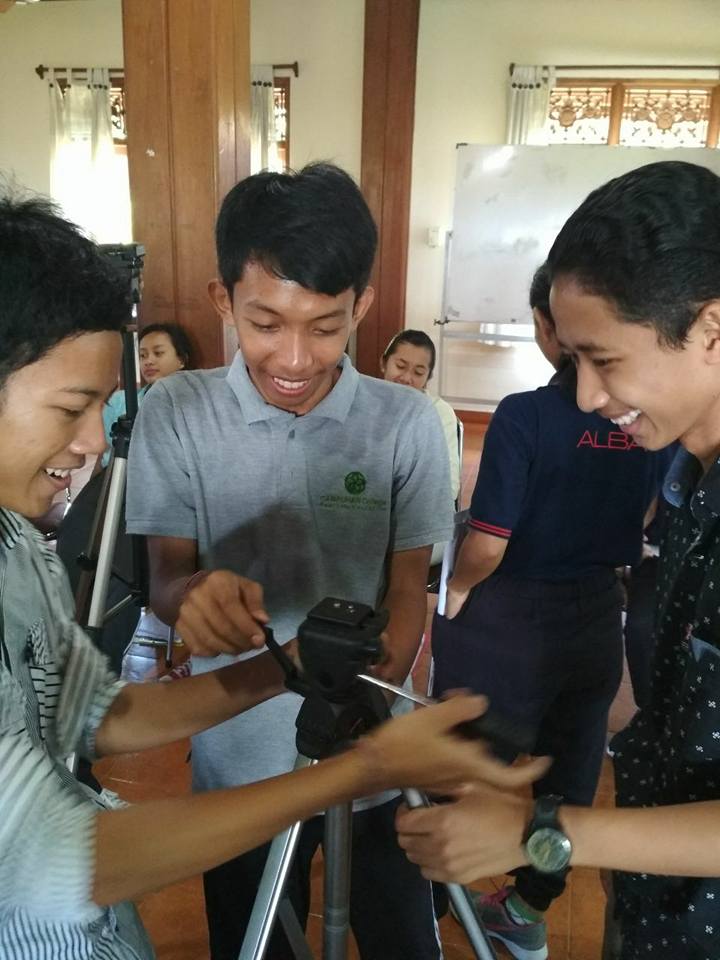 The 2017 Bali Reforestation Festival in December has the theme of "No Trees, No Future". The students of Campuhan College and some of the facilitators went to the valley of Kintamani to participate in Bali Reforestation Festival. They are helping to plant more trees at the barren site so that the people can have a better future.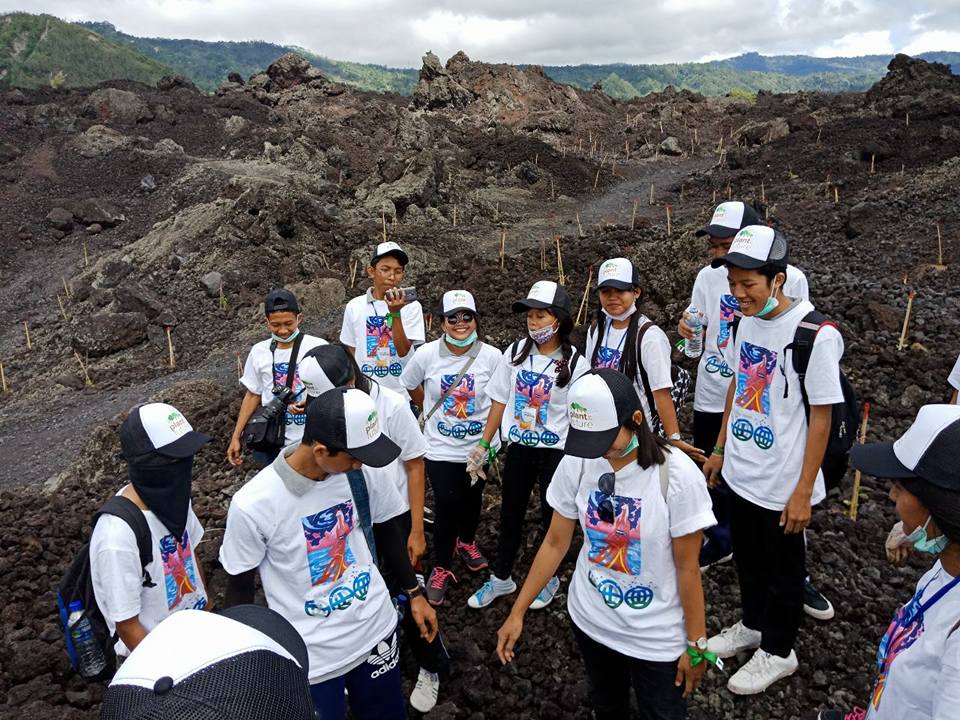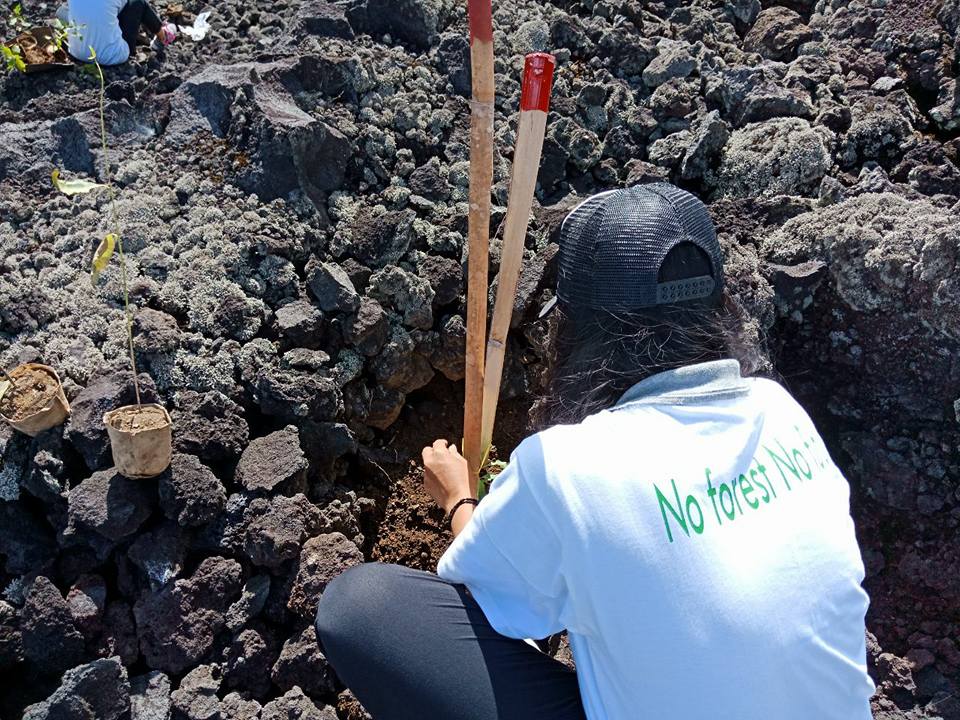 We close this splendid year of 2017 with an LVE (Living Values Education) Workshops for the facilitators and staff of Karuna Bali. Everyone were having wonderful moments of sharing and knowing each other a little better. It was such a valuable workshop that the facilitators and staffs feel blessed and grateful to be a part of Karuna Bali Family. We grow together in time. Happy New Year 2018, everyone! Cheers!